A maintenance release for Easy Photo Uploader is available.
it's the version 0.9.8.1 , we know some people complains about updates. but it is required when we detect a problem ( which is not that easy as few people reports about issues or don't want to help to reproduce the problem )
Facebook api is changing and sometimes things working before doesn't anymore.
A frequent question is if it is possible to post pictures to a fan page, and from what we are aware it is not possible directly. You need to send picture to your account (personnal ) then, share the album with your fan page.
Download this new version from Facebook uploader page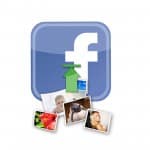 You can check the complete history change, but basically, it improves the connection to Facebook authentication
It also improve a problem with the link generated by Facebook to open the albums once uploaded.