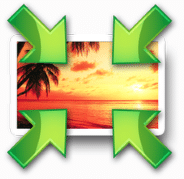 No rest for Obviousidea, even a sunday ! Thanks to new users feedback and reports, we built a new Free Light Image Resizer 4.0.4.8, available for download now, still free and available in a lot of languages.
Check the list of latest changes of the Image Resizer software in this page
Light Image Resizer – 4.0.4.8 – Build 2011-03-27
================================================
FIX: "Floating point division by zero" error while processing
FIX: Write permission check did not work on some drives, leading to "access denied" error
FIX: "Cannot focus a disabled or invisible window" error could occur if processing was cancelled
FIX: Overwrite prompt failed with an error about missing themes on some systems
FIX: "Profile not assigned" error after a profile has been deleted
FIX: Crash after processing was cancelled
IMPROVED: Only display error message once if writing to registry failed
You can download Light Image Resizer here , installing the new version will update your existing copy if you have already the product installed.

Download Light Image Resizer 4.0.4.8