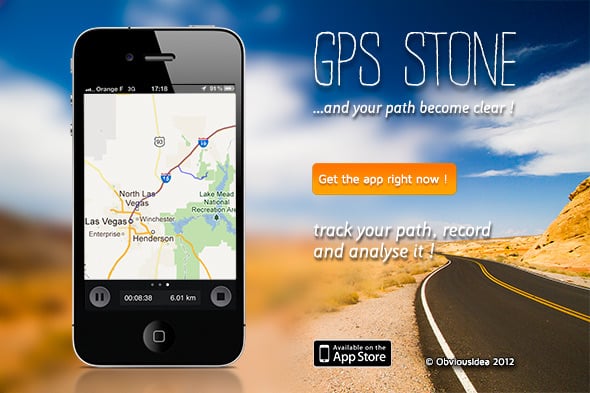 GPS Stone trip tracker is a GPX file generator, it will be show current gps information, max speed max and average,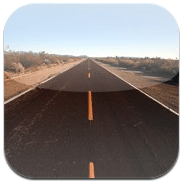 distance, elevation, and show on the map but also record all the trip information to review it in Google Earth
GPS Stone records and exports all your trips to your main computer for geo-tagging/photo-tagging or trip management.
Install GPS Stone from iTunes
Follow your trip on the map in real time, or use the detailed view with the current speed, average speed, altitude, traveled distance, position accuracy, direction, and more!
back at home, review where you have been at a given time, and for how long. It also works for sport activities, cycling, car, trekking, or geocaching tour.
Additionally, GPS Stone can export the trip you've recorded in the standard GPX format. See your trip on Google Earth, or compatible software such as Atom GPS for PC or HoudaGeo for Mac.
Features
GPS Stone Trip Recorder can:
• Record and date your trip
• Show live path on the map
• Auto-restart recording after a phone call
• View your instant, max, and average speed
• Compass
• Delete and rename any trip
• Units: mph or km/h
• Send GPX by mail
Keywords:
GPS,Recorder,GPS Recorder,Travel,GPS Data Logger,Map,Speed,Phototagging,Photo Tagging,Geotagging,Geo Tagging,Compass,Trip Management,Trip,GPS Tracker,ATOM GPS,GPX,Travel Recorder,Travel History,History,GPS Log,NMEA
This application uses background mode. Continued use of GPS can dramatically decrease battery life.
You can discuss about this program on our forum :
http://forum.obviousidea.com/forums/18-GPS-Stone-gpx-for-iPhone
3rd party applications
Applications from other vendors that support trips exported by GPS Stone:
Free Logbook – import your journeys into an online logbook