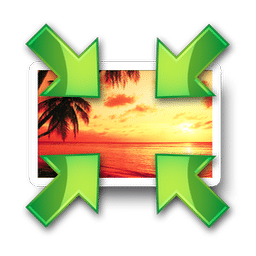 Light Image Resizer – ObviousIdea's all-time best seller, Millions of images have been resized with our software!
– previously called 'VSO Image Resizer'
Easily create collages and convert images, photos and pictures with ObviousIdea's light image resizer and image converter software. Simply and powerfully, it resizes and converts images, one by one or in batch mode. Images can be bulk edited by applying profiles.
The program is available for all Windows computers. Just right click to resize images as copies or continue to work on the originals. Then simply share your resized images and collages online with friends.
Windows 7 · 8 · 10 · 11
Download Light Image Resizer
100% Clean – No adware, no spyware, virus checked
Version 6.1.9.0 · 9.6 MB · System Requirements
Quick Demo
Features
Resize images, resize pictures and resize photos – compress, convert, and easily create copies
All common image formats are supported, details see below ("Supported Formats")
Create beautiful collage layouts for social media with just a few clicks
Resize and convert multiple images at a time
Create e-mail friendly images or use them for internet publishing (optionally with optimized compression)
Sort, rename or add a watermark to protect your pictures from being stolen
Choose from a wide range of pre-defined profiles (like iPhone, HDTV, Email) or create your own
Easily convert between image formats (for example JPEG to PNG, or vice versa)
Shell integration to add your favorite profiles directly to Windows context menu
Create PDF documents from your images
Create beautiful collage layouts for social media with just a few clicks (see video…)
Key Features
Resize and convert

Use the Light Image Resizer to resize photos. The batch image converter can easily convert your pictures into different formats. Select your output resolution, resize the original or create a copy, move and/or rename files or compress, choose a specific destination for your processed images. You can work on individual photos or edit large numbers of images by simply doing a batch resize in just one click.
Extra settings

Add your own watermark to protect your work or add a copyright to photos with html-like text formatting and transparency support. Customize pictures by converting them to sepia or add a border. Use the live preview to see what the final result will look like before actually processing the image. The ObviousIdea Photo Resizer/Picture Resizer works on files, subfolders and folders, and supports RAW formats. With multi-core support integrated, you can convert images even faster. Launch the application easily from Windows shell explorer with a right click on the image or folder.
Output and export

Photos can be added directly as attachments, individually or in a ZIP file, to email by using the publish function, without exceeding the maximum size permitted by email servers. Create PDF files from your images (convert JPG to PDF for example); do this for individual or multiple images. Edit, create, export, backup new profiles with your favorite settings. The most popular profiles are already pre-defined, such as HDTV and Ultra HD (4K) resolution wallpaper images, iPhone, etc. Access to profiles in one click with the shell integration.
Collage layouts

Arrange beautiful collage layouts with several pictures, only with a few clicks. Just choose your images, select a layout template, check the order, and save your collage. Perfect for sharing on social media or your blog post.
Screenshots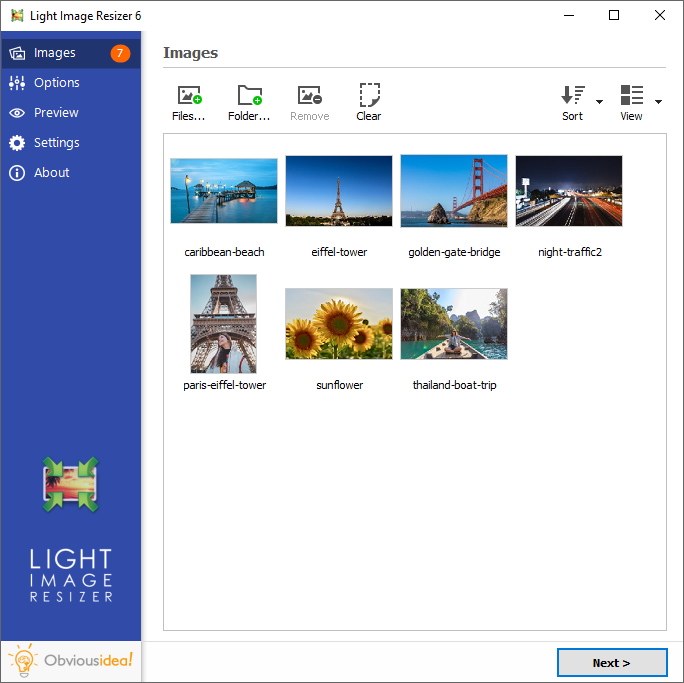 Supported Formats
Format
Read
Write
Notes

JPEG (.jpg, .jpeg)

Bitmap (.bmp)

with 32 bit support

PNG (.png)

with transparency

GIF (.gif)

including animated GIFs

TIFF (.tif)

JPEG 2000 (.jp2)

PDF (.pdf)

Photoshop (.psd)

Icon (.ico)

WebP (.webp)

HEIC (.heic)

may require free Extension from Microsoft Store: Download
Camera Raw Formats
including

Adobe Digital Negative (.dng), Canon (.cr2, .cr3, .crw), Fuji (.raf), Minolta (.mrw), Nikon (.nef), Olympus (.orf), Panasonic (.rw2), Pentax (.pef), Samsung (.srw), Sony (.arw)

Metafile

(.wmf, .emf)

Scalable Vector Graphics (.svg)

JPEG XR (.jxr, .wdp, .hdp)

Portable PixMap (.ppm)

DirectDraw Surface (.dds)

PCX (.pcx)

Targa (.tga)

ZIP (.zip)

processed images can be stored inside a ZIP archive (optional)
Feel free to contact us if you would like a format to be added that is not currently supported by our software!
What's new in version 6
Extend to square mode makes the image rectangular by adding blurred content (for Instagram) (sample image)
Create animated GIFs from separate images with several transition effects (sample image)
Rename action to just rename image files without changing content
Manual visual crop for added images (sample image)
Background removal 1 (powered by remove.bg)
1remove.bg is a third party service with separate pricing. For more information please see: remove.bg
System Requirements
Your system should meet the following minimum requirements:
Windows 11 / 10 / 8 / 7 (64 or 32 bit)
2.0 GHz processor
2 GB of RAM
100 MB of free hard drive space
Note: There is no native version available for Mac OS, but you can use Windows emulation such as Parallels Desktop.