Due to changes in Facebook's API, Easy Photo Uploader is no longer able to upload to user albums.
---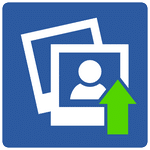 For those who are searching for a way to upload Facebook photos without the hassle of logging to Facebook through your browser, ObviousIdea has a wonderful Facebook Photo Uploader for you to upload Facebook photos as quick and easy than an iPhone or Mobile app.
Easy Photo Uploader for Facebook is a software that re-sizes and uploads images to Facebook without having to log in through your browser. Because the photos are re-sized on your computer with the optimized re-sizer, you can upload pictures to Facebook faster than Facebook's applet. With the WIC Codec for RAW photos format, Facebook Photo Uploader supports many more formats than competitors. The Wic Codec is provided by digital camera manufacturers.
Windows 7 · 8 · 10 · 11
Download Easy Photo Uploader
100% Clean – No adware, no spyware, virus checked
A quick How to Guide on how to upload photos to Facebook
Step 1 – Select your pictures from the File explorer and right-click to view the options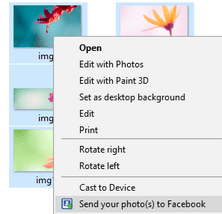 Step 2 – Select your Facebook account or enter your Facebook login and password.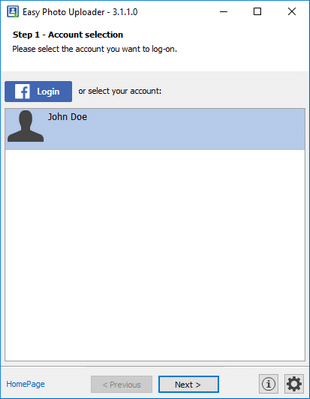 Step 3 – Select which album you want the pictures to be posted on Facebook. The Facebook uploader can also be used to create a new album without having to access the Facebook control panel.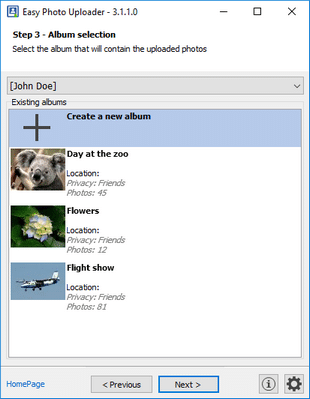 Your Facebook Photo Upload is now finished. That's all you have to do to upload Facebook pic! Click next and the Facebook Picture Uploader will re-size and post all the pictures into your Facebook album. Uploading photos to Facebook has never been as easy! Use the Facebook upload photos application from ObviousIdea.