The Ultimate Solution for Lightroom Catalog Management
LrToolbox is a comprehensive Windows software designed to handle your Lightroom catalogs with ease. Whether you're a professional photographer or a hobbyist, this tool will help you streamline your workflow and increase productivity. Whether you need to extract previews from catalogs, convert your photo ratings to sidecar files, or convert RAW photos to JPG, LrToolbox is here to help you in just a few clicks.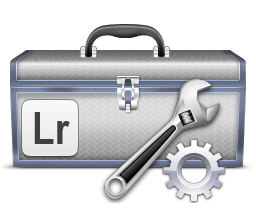 Windows 7 · 8 · 10 · 11
Download LrToolbox
100% Clean – No adware, no spyware, virus checked
Key Features
Compatible up to Lightroom 12
Extract previews from catalogs with ease
Convert photo ratings to sidecar files
Convert RAW photos to JPEG format
User-friendly interface and easy to use
Fast and reliable performance
Works on all major versions of Windows (7 and above)
Extract Previews from Catalogs
Have you ever lost or accidentally deleted some original photos, but still have your catalog?
LrToolbox allows you to extract previews from Lightroom catalogs for backup or recovery. That way you can easily restore your photos from a catalog in case the referenced images are missing or damaged.
Convert Ratings to
Sidecar (XMP)
LrToolbox can take your photos and extract their ratings (and other metadata), saving them to so called XMP sidecar files. This allows you to keep ratings, even if applications in your workflow don't support Lightroom catalogs.
RAW to JPG Conversion
LrToolbox also includes a powerful RAW converter, which allows you to convert your catalog's RAW photos to JPG format. This can be useful if you want to downsize older catalogs for archiving, or need to edit photos in other software programs. You can choose to keep or delete original RAW files, only include photos with specific ratings, and optionally include photos in TIFF format.
Screenshots
---
Adobe and Lightroom are either registered trademarks or trademarks of Adobe Systems Incorporated in the United States and/or other countries. LrToolbox is not affilicated with Adobe in any way.