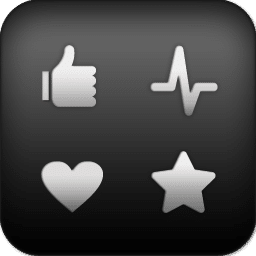 Fast photo viewer software to review and upload your images, create interactive photo gallery as a modern photo wall. Your contacts can sort pictures for you by voting on the pictures they like or dislike .
the best app to Select, Sort and Share your pictures, clean up your harddrive or build a top selection of pictures.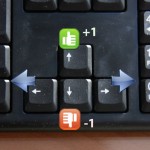 PhotoLikr for windows quickly rate and sort pictures of a selected folder. using the arrow keys : up or down to vote and left and right to navigate
Upload pictures using Google+, Picasa or Gmail , or PhotoOnWeb account. Share on Facebook, Google+, Digg, Delicious, LinkedIn and Twitter
Download PhotoLikr for Windows 10, 8, 7
How it works in 1 screenshot :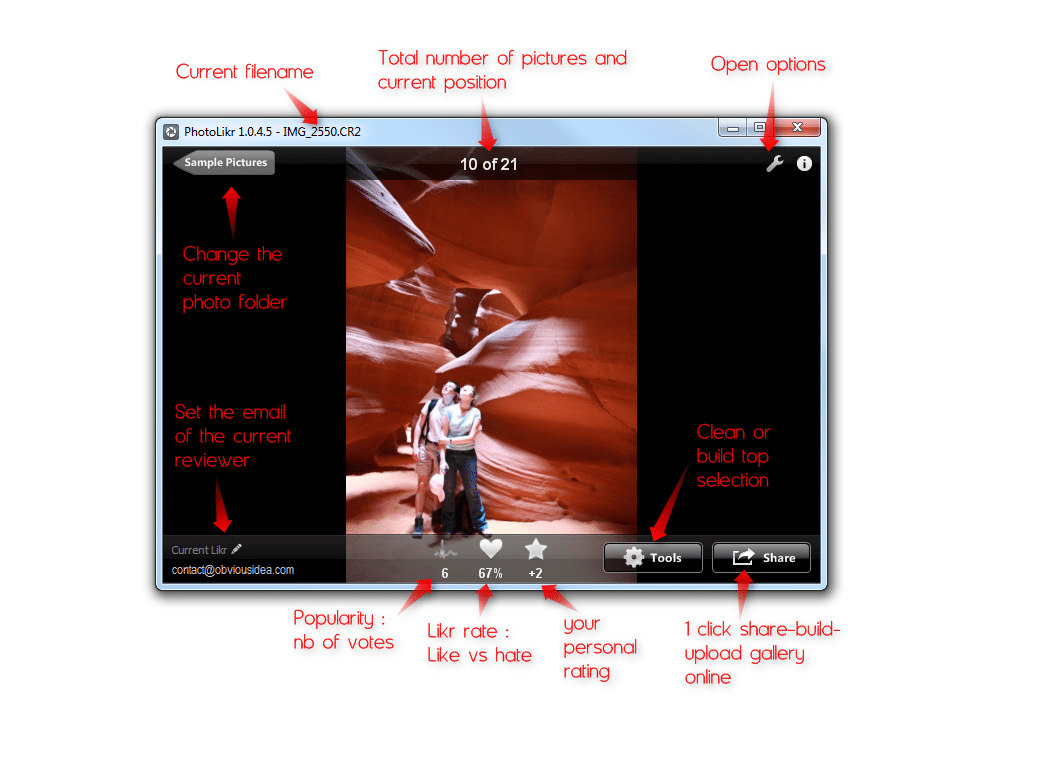 Check out the Youtube Demo ( later )
Unlimited storage* using your Google account or email (* if you choose 800 x 600 )
Local application will let you vote for pictures and so you can upload to G+, Minus.com , PhotoOnWeb only the picture you prefer
Online, the photo wall gallery, let people see the picture but also vote for the one they prefer or hate.
After they voted, you see immediatly the vote in the computer desktop app, and so you can adjust to publish all-public favorites photos, or delete in batch the picture with the less votes.