WPSubscribers is a popular WordPress plugin for mailing, popup, and messages generation.
ObviousIdea.com is itself a WordPress web site and was using WPSubscribers since a few months. You may see popup to subscribe our newsletter or download newest version of our apps.

In Partnership with Nicolas Pène, from kianti.fr and Jean-Christophe Bisoux from Cyberandorra, Fabrice Meuwissen CEO of ObviousIdea made this acquisition to boost this marketing tool to a new level of excellence.
WPSubscribers is an alternative to Popup domination and HelloBar, well known tools for marketers. The plugin wasn't available for french market, that's why the new team starts to promote it with a french press release
Read WPSubscribers communiqué de presse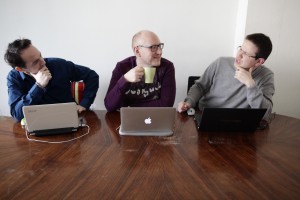 Web site is only in english, but will shortly available in French.
Updates of the plugin have already started, including optimization of the load speed, bug fixe for Facebook support. New A/B Testing features will be included.
Contact us for any question.
If you have a wordpress powered website, you should definitly discuss with the new team about the opportunities and real users case who boost their revenues by using dynamic dialog to engage the users.