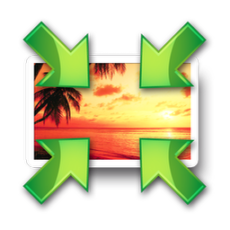 Light Image Resizer resizes and simply converts images, 1 by 1 or via batch mode. Bulk editing to apply profiles to a set of pictures.
Only

19.99 USD

13.99 USD
(plus VAT)
---
GreenCloud Printer is an eco-friendly printer driver to save money on your daily print jobs. Save up to 60% of paper, ink and toner without any compromise on quality.
Only 19.99 USD (plus VAT)
---
PhotoLikr – Fast photo viewer software to review and upload your images, create interactive photo galleries. Sort pictures, like or dislike by voting on your computer or online. See all your pictures at a glance.
Only 18.90 USD (plus VAT)
---

Easy Photo Uploader – Best alternative to Official Facebook uploader upload your images, create albums even on your fan pages!
Only 19.90 USD (plus VAT)
Currently unavailable – Due to changes in Facebook's API, Easy Photo Uploader is no longer able to upload to user albums. This is why sale is discontinued until further notice.