Easy Photo Uploader for Facebook has been updated to support the new resolution available by default by Facebook new viewer
from 720px  it is now  960px
you can find more information on this article of Mashable
http://mashable.com/2011/08/26/facebook-makes-photos-bigger-faster/
You can download the new Easy Photo Uploader for Facebook which is a maintenance release :
[button link="http://www.obviousidea.com/windows-software/easy-photo-uploader-for-facebook/easy-photo-uploader-update/?v=0.9.9.1″ bgcolor="#3ba600″ size="large"]

 Download[/button]
Here a part of the change log
v0.9.9.1 - 2011-08-29
UPDATE: new Facebook image resolution (960 px)
UPDATE: increased image quality
FIX: application crash on close
===============================
v0.9.8.4 - 2011-08-26
FIX: selection of default account
===============================
A maintenance release for Easy Photo Uploader is available.
it's the version 0.9.8.1 , we know some people complains about updates. but it is required when we detect a problem ( which is not that easy as few people reports about issues or don't want to help to reproduce the problem )
Facebook api is changing and sometimes things working before doesn't anymore.
A frequent question is if it is possible to post pictures to a fan page, and from what we are aware it is not possible directly. You need to send picture to your account (personnal ) then, share the album with your fan page.
Download this new version from Facebook uploader page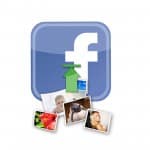 You can check the complete history change, but basically, it improves the connection to Facebook authentication
It also improve a problem with the link generated by Facebook to open the albums once uploaded.
Facebook seems to have updated their api graph again, and you could have this message :
"problem retrieving albums"
you can fix it by downloading the latest version of Easy Photo Uploader for Facebook :
Download  Photo Uploader for Facebook
this update is free of course, and it is highly recommanded to be compatible with Facebook
Don't forget to follow us on  the new ObviousIdea Facebook fan page.
As usual, we are happy to hear from your, suggesting idea for new features or new program.
We are looking for beta tester using a Google account to upload their pictures ( like Picasa ) for a new software codenamed PhotoLikr – the rating machine , a software to create online gallery where you can challenge your friends to sort your pictures and select the best one.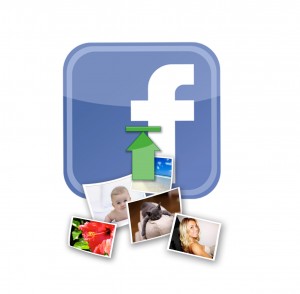 Easy Photo Uploader for Facebook helps you to share photo Albums on Facebook  is updated to a new version 0.9.3.2, controling finely your privacy and uploading batch of pictures easily.
You can download the new version from the product page of Easy Photo Uploader for Facebook.
[button link="http://download.obviousidea.com/EasyPhotoUploader_for_Facebook_setup.exe" linktarget="" align="" bgcolor="#00b4ff" size="large"] FREE Download [/button]
This version history is :
v0.9.3.2 – 2011-04-01
-different crashes fixed
===================================
v0.9.3.1 – 2011-03-30
– contains a new exception catcher, to send without any account the log to improve the software
===================================
v0.9.3 – 2011-03-22
– Fix- change of developper leader- add multilangage support component- add some translation- remap some links to the new web site Obvious Ideas
You can let your comment in this thread and don't forget to like ( top right ) our NEW facebook page : http://facebook.com/obviousidea
Following our announce of the acquisition of some products of VSO-Software catalog, we are happy to introduce our rebranded version of VSO Light Image Resizer.
version is 4.0.4.1 , you can download it from the product page :
For a limited time, you can get a complete free serial for the pro version by joining our new facebook page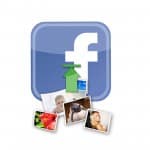 New version of Easy Photo Uploader for Facebook , our relative software to send pictures to Facebook has been updated to version 0.9.2.1
After some complains of users, we discovered some problems on our side, but we also found some piece of information in the Facebook documentation.
the app has some tickets to be used and use the Facebook api, depending on the activity of the users.
it means we need to engage more users to post comments and like in the page to increase the rights to use the Facebook api.. how to do it ? .. well, a new challenge for sure
You can download the new update on the dedicated page :
easy photo uploader is a must-have